|
January 28, 2019
|
Other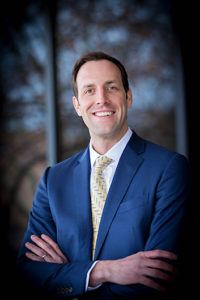 At JMA we teach Six Keys to Financial Success:
‐Spend less than you make
‐Be prudent about debt
‐Build liquidity
‐Set long‐term goals
‐Act like a manager, not an owner
‐Give Generously
These timeless principles not only help you meet long‐term goals, but also prepare you for the hard times we all face at some point in our lives. The value of these principles is clear as we watch families impacted by the government shutdown struggle to make ends meet. While you might not lose income during a government shutdown, the future is uncertain for everyone.
In this situation, having liquidity in the form of an emergency reserve fund is crucial. The majority of Americans do not have sufficient liquid funds to deal with a decrease in income or sudden expense. Recent studies show more than half of US households require debt to cover a $500 emergency! Not all of these families are low‐income. I have met many families who have high income and a growing net worth, but no funds available to cover an immediate need.
If you have not established your own emergency reserve, don't panic. Start by saving $1,000 in an account separate from your day to day spending. This can be a simple savings account at your bank. You'd be surprised how many small emergencies can be covered by a $1,000 balance. Diligently build up your reserve by saving what you can from your regular paycheck, setting aside bonuses and raises, or earning extra income. Set a goal of three to six months of your monthly expenses. As you balance grows, you might consider an online savings account to increase the interest rate of your reserves. You will need to fight the temptation to reallocate emergency funds to discretionary spending or risky investments. You do not want your emergency reserve depleted by market volatility or an impulsive purchase.
JMA advisors are trained to help identify deficits in the Six Keys to Financial Success BEFORE you hit the inevitable speed bumps on the long road toward your goals. We can't guarantee against tough times, but we can help you prepare.
Keep in mind that there is no assurance that any strategy will ultimately be successful or profitable nor protect against a loss. The foregoing information has been obtained from sources considered to be reliable, but we do not guarantee that it is accurate or complete, it is not a statement of all available data necessary for making an investment decision, and it does not constitute a recommendation. Any opinions are those of Brian Cochran and not necessarily those of Raymond James. Links are being provided for information purposes only. Raymond James is not affiliated with and does not endorse, authorize or sponsor any of the listed websites or their respective sponsors. Raymond James is not responsible for the content of any website or the collection or use of information regarding any website's users and/or members.