|
January 28, 2019
|
Other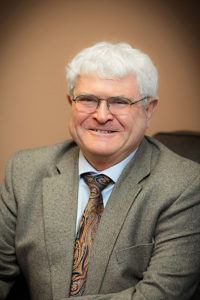 January 15th marked the tenth anniversary of the successful ditching of US Air flight 1549 in the Hudson River. Coordinated teamwork allowed the flying skills of Captain Sully Sullenberger and First Officer Jeff Skiles to bring the virtually powerless plane to rest on the flowing waters, just outside Manhattan. Skillful crew coordination with the flight attendants allowed the passengers to exit the plane and be eventually rescued with no loss of life. This feat of risk management was impressive on many fronts.
The pilots of flight 1549 had to make smart decisions to manage the altitude available. That meant the difficult choice of landing in a different spot than one usually would. It meant not returning to the runway at LaGuardia or trying to stretch to land at Teterboro in New Jersey. Picking the right strategy meant focusing on the goal of a safe landing, even if it wasn't the exact plan when the flight departed.
Fortunately, such dire situations aren't things we normally face while serving you and your family. What we do have is the opportunity to bring together a fantastic crew of professionals to assist with each situation. The ensemble at JMA is prepared to help you establish the proper trajectory toward achieving your goals.
Change happens—often outside of our control. Getting older, for example. Understanding your life situation is an important part of our role as your advisors. To help us do that effectively, we ask that you communicate changes in your circumstances to us. We will coordinate with our team to develop and refine strategies to address these changes, and make adjustments to your glidepath as needed.
Any opinions are those of John Moore and not necessarily those of Raymond James. Keep in mind that there is no assurance that any strategy will ultimately be successful or profitable nor protect against a loss.