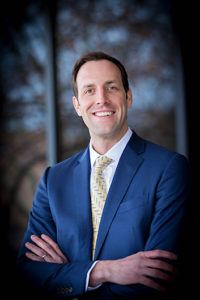 In preparing for this blog, I asked my sons for their thoughts on what I should write about this month. My oldest, Carson, surprised me with his thoughtful response. "You should write about how people shouldn't give just to be recognized." I asked him to tell me more. "Well, I think sometimes people give money to get credit. I don't think that's right."
Carson's comments reminded me of a 2017 study by Sara Konrath and Femida Handy. Konrath and Handy consolidated research from dozens of studies on charitable donations and the most common motives behind giving. By aggregating the dozens of motives into categories, they provided a better sense of the driving forces behind charitable gifts. Giving for recognition fit under their category of "Egoism," which ranked number three out of the top six motivations for being charitable. Fiscal incentives, such as tax deductions for gifts, came in last!
As an advisor, I consult on and encourage charitable giving, but it is not my role to judge the amount, destination, or motivation behind each gift. However, there is a principle in the New Testament that speaks directly to the issue of recognition for gifts. Like most verses on giving, it includes a promise of spiritual rewards.
"So when you give to the needy, do not announce it with trumpets, as the hypocrites do in the synagogues and on the streets, to be honored by others. Truly I tell you, they have received their reward in full. But when you give to the needy, do not let your left hand know what your right hand is doing, so that your giving may be in secret. Then your Father, who sees what is done in secret, will reward you." (Matthew 6:2)
My experience in working with clients and from my own giving is that you may compromise some of the joy that generosity brings when recognition is offered. Having your name carved on a brick for sponsoring a new building or in a program for donating to an event is by no means a bad thing, but there is an inexplicable emotional reward to making a sacrificial, anonymous gift. One of the reasons our family uses a Donor Advised Fund is for the option to give anonymously.
As you plan for your year-end giving, I encourage you to contemplate your own "why." Consider donating generously and in secret, and see if you notice a difference. I bet you will. Want to take it further? Contact a JMA advisor to learn more about anonymous giving through a Donor Advised Fund.
The foregoing information has been obtained from sources considered to be reliable, but we do not guarantee that it is accurate or complete, it is not a statement of all available data necessary for making an investment decision, and it does not constitute a recommendation. Any opinions are those of Brian Cochran and not necessarily those of Raymond James.