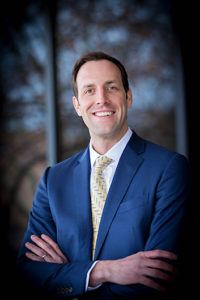 The title "financial advisor" is under scrutiny. It's a confusing blanket term that does little to explain the intricacies of the industry, and regulators are trying to help consumers differentiate between the various business models and standards in financial services. Here are a few titles and a brief explanation of what they do, to help you determine what type of advisor will best meet your needs.
1. Investment Salesperson- Most of the financial services industry is driven by sales. Complex and
expensive products are very profitable for Wall Street firms who motivate their salesforce with generous commissions. Consumers oftentimes are left with little protection from conflicts of interest and high-pressure sales techniques. I believe any advisor who derives the majority of compensation from commissions should be defined as a salesperson.
2. Promoter- The average financial advisor spends a significant portion of his or her time on marketing. I have seen coaching programs that recommend over 20% or more of an advisor's time be spent on marketing activities. Many of these advisors are happy to use their gift of promotion. Big personalities, market forecasts and stock picks make great news, but may lead to poor advice.
3. Portfolio Advisor- Some advisors only provide investment management. Investment management is an important and valuable service, but its value may be limited when performed outside the context of a comprehensive plan.
4. Counselor- I believe a financial Counselor is one of the most valuable type of advisors. The Counselor relies on long-term principals over short-term predictions, processes over products, and planning over performance. By building relationships and understanding the families they serve, Counselors are in a distinct position to guide clients with wise counsel and kind truths. Counselors are usually paid by transparent fees rather than hidden commissions.
It's important to understand the skills and services provided by your financial advisor. The professionals described above can all provide valuable guidance. But each is also an investment, and it's important to distinguish which will provide the most return on your money.
Any opinions are those of Brian Cochran and not necessarily those of RJFS or Raymond James.
The foregoing information has been obtained from sources considered to be reliable, but we do not guarantee that it is accurate or complete, it is not a statement of all available data necessary for making an investment decision, and it does not constitute a recommendation. Every investor's situation is unique and you should consider your investment goals, risk tolerance and time horizon before making any investment.