|
October 22, 2018
|
Other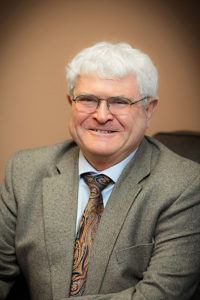 "Age & Stage" is a term you'll hear our team members use from time to time to describe our reasoning for a particular financial recommendation. As I mentioned in previous post, different people can be at different life stages at the same age, or the same stage at different ages, and each impacts the structure of your investments uniquely.
One stage we witness at multiple ages is the desire to "downsize" a residence from a larger home that may have been perfect for raising a family, to a smaller one more suitable for empty nesters. In our experience, we've learned that downsizing in terms of square footage doesn't necessarily mean a downsize in what you pay for the smaller residence. We call this process "rightsizing."
Rightsizing means choosing a home that fits your lifestyle in other ways, too. For example, a smaller home may include a smaller yard with simplified landscaping. Or perhaps it's part of a gated community that provides additional security and the ability to "lock and leave," knowing your home and yard will be taken care of while you're traveling. Health concerns can also dictate a change of location.
One other consideration could include the desire to take advantage of seasonal weather patterns by purchasing a second residence in order to enjoy a moderate climate all year long.
Whatever your reason for rightsizing, please take the time to consult with us. Through our extensive experience guiding clients through this process, we have learned valuable lessons that can help make your next milestone one of the best yet.
The foregoing information has been obtained from sources considered to be reliable, but we do not guarantee that it is
accurate or complete, it is not a statement of all available data necessary for making an investment decision, and it does
not constitute a recommendation. Any opinions are those of John Moore and not necessarily those of Raymond James.