Things Are Good, Why Do I Feel Bad?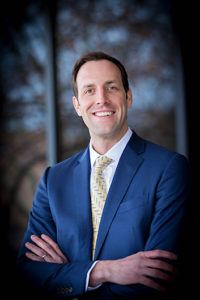 I love standup comedians. As observers of society, they call out what the rest of us can't see or refuse to acknowledge. It's easy to brush off even the best comedians as simple entertainers. I think many are geniuses. One of my favorite comedians, Jerry Seinfeld, has a show called Comedians in Cars Getting Coffee. The premise is simple: Jerry picks up a fellow comedian in a unique classic car, and they have a conversation over a drive and a cup of coffee. The straightforward format allows for unexpected interactions with the public and entertaining conversations between comics.
I recently re‐watched an episode with comedian Kevin Hart. During their ride in a 1959 Porsche RSK Spider, Kevin shared about growing up in a rough neighborhood and how the childhood experiences that made him who he is today wouldn't be shared by his children. Jerry responded with the sort of wisdom that is easy to miss if you're only watching comedy for the laughs. "Your problem was, 'Things are bad, I got to make it good.' Their problem is going to be, 'Things are good, why do I feel bad?'" Read that again. I went back and listened to Jerry's observation three more times.
Jerry is a master of language. In two sentences he described circumstances that impact millions of families: I had it rough. My kids have it better. Why aren't they happy? So many of us work hard to provide a better life for our kids. A better life might include greater comforts, less stress, more experiences, or a better education. I have sat across from many couples who pulled themselves out of difficult situations to provide incredible opportunities for their children. Many of these couples receive little gratitude. Some even have broken relationships with their own offspring.
Kevin Hart grew up in a rough neighborhood and spent over a decade struggling in the entertainment business before he got his big break. He may not be able to guide his children through the same challenges, but imagine the lessons he can pass on through his stories. Are you sharing values with the next generation, or are you only passing along "things"? Do your children and grandchildren know what made you successful? Do they know where you failed and the lessons you learned? Have they seen what life is like with less, or are they only exposed to people who live similar lifestyles?
Ask yourself these questions before you grow frustrated from a lack of appreciation, perspective or joy from the next generation. Then consider how you can help give them those gifts that are of true value.
Any opinions are those of Brian Cochran and not necessarily those of Raymond James.