Why I Hired a Financial Advisor, by a Financial Advisor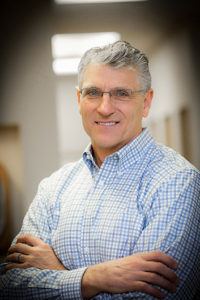 Friends and prospective clients often ask me why they should hire a financial advisor. It's a logical question. Why should they?
I thought it might be helpful to share why I hired an advisor before switching careers and becoming an advisor myself. I was once a pharmacist, having spent a 30-year career with Walgreens. I had no knowledge of or experience with the finance industry. My wife and I had always followed what the experts said we should do. We started saving early, diversified our investments, rebalanced our portfolio and increased our saving percentage when we got our annual increase. Our diligence paid off, and we accumulated money for our goals and wisely managed our debt. But we still felt like that wasn't enough. We turned to an advisor for several reasons:
To save time and decrease stress.
As the years passed, raising a family and busy with work, we were at a point where it was a challenge to manage both our lives and our personal finances. A financial advisor can make your investment more meaningful by helping you set short-term and long-term goals that have intentional purpose attached to each of them.
To establish accountability and discipline.
We are inherently emotional creatures. Left unchecked, those emotions can make their way into our financial decisions and cause problems. The more we accumulate, the greater the cost of a potential financial mistake. Having a financial advisor explain the benefit of not allowing emotions to affect decisions when there is short.term market volatility results in clients staying in a well-thought-out investment strategy. Returns in the stock market come in short spurts, and if you're out of the market on those big up days, you miss out on the upsides on your investments.
To provide wisdom in a world of information.
There is an infinite amount of financial information and generic advice available online. But everyone's situation and goals are different. When it comes to setting up your long-term financial plan, there is no substitute for sitting across from a seasoned financial professional and creating a strategy that works best for you. Having an advisor helped us determine what strategies made sense for our family and which were not a good fit.
To make investment selection simpler.
As much as I enjoyed following the markets, I was overwhelmed by the process of choosing investments from the thousands of options. As our portfolio grew, we chose to delegate the process of selecting investments to a professional who applied a process and discipline to building our portfolio.
For better tax planning.
One of my least favorite tasks in managing my finances is tax planning. This is another area where a personal financial advisor can help by narrowing the many tax rules and strategies down to those that apply to your family's unique goals and circumstances.
The value of an advisor extends far beyond basic investment management. After years of experiencing this value, I am excited to serve families as part of the JMA team. All of us here enjoy helping lift the burden of managing your finances and giving you the freedom to live your life with financial confidence.
Neither Raymond James Financial Services nor any Raymond James Financial Advisor renders advice on tax issues, these matters should be discussed with the appropriate professional. Any opinions are those of Joseph Limke and not necessarily those of Raymond James. This material is being provided for information purposes only and is not a complete description, nor is it a recommendation. Every investor's situation is unique and you should consider your investment goals, risk tolerance and time horizon before making any investment. Prior to making an investment decision, please consult with your financial advisor about your individual situation.